Watch Ant-Man
---
"Heroes don't get any bigger."
In this Marvel superhero movie, an ex-con struggles to get his life back on track after getting out of prison. Fortunately, a high-tech-genius mentor is able to pull him out of his funk by giving him a size-shifting suit that allows him to be a tiny superhero.
|
2015
|
1 hr 55 min
|

/

10
Cast

Studio

Director

Peyton Reed

Language

English
Ant-Man News
J.J. Abrams to Direct Man of Steel 2? Probably Not
August 18, 2016 @ 6:55 am PST
|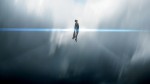 Warner Bros. would probably love to have the director of Star Wars Episode VII: The Force Awakens step in to rescue its DC Comics franchise. But would Abrams take the job?
Read More

Will Captain America: Civil War Be the Biggest Marvel Movie Ever?
April 20, 2016 @ 4:51 am PST
|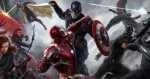 Is there anything on a Marvel fan's wish list that isn't included in Captain America: Civil War? The movie is virtual Marvel buffet, and that could translate into the biggest opening weekend for any Marvel film ever.
Read More

'Blade Runner 2' Adds New Cast Members
July 14, 2016 @ 6:25 am PST
|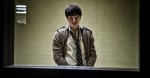 The cast of next year's Blade Runner sequel was already stellar, but two new additions this week give the film even more help from seasoned supporting actors as it nears production.
Read More

Weekend Box Office: 'Ant-Man' Shrinks As 'Trainwreck' Crashes the Party
July 20, 2015 @ 1:32 am PST
|
Read More


Watch Ant-Man Trailer


Watch Ant-Man Online - Watch online anytime anywhere: Stream, Download, Buy, Rent
Ant-Man is currently available to watch and stream, download, buy, rent on demand at Sling, DIRECTV NOW, Amazon, Vudu, Google Play, FandangoNow, YouTube VOD, iTunes online.