Watch Coraline
---
"Be careful what you wish for."
Coraline, a stop motion fantasy film based on the book of the same name from the screenwriter and novelist Neil Gaiman. The film follows Coraline Jones, as her family moves into a new apartment building with colorful and interesting tenants. While adjusting to her new neighbors and becoming familiar with her new surroundings, Coraline is thrust into a exhilarating adventure. Naturally curious, Coraline happens to find a door that leads to another world full of mystery, intrigue and unforgettable excitement.
After traveling to the other side Caroline is faced with choices that will make her choose between the life she dreams of and the life she already has. Her journey will not be an easy one as those in the other world plan to do anything they can to keep Coraline in their world. With her heart intent on returning to her family, Coraline faces her fears and puts herself to the test to overcome the ambitions of the other world.
The film's art direction and over all tone resembles some the early work of its director, Henry Selick. While this film's art direction has many similarities to his older films, it also sets new film development records and uses some of the latest technology to tell its story.
Due to these innovations, Coraline is the first stop motion animation movie to be filmed entirely in 3-D. It has over 130 sets made across 52 different stages in a studio that stretches 183,000 square feet. Those 52 different stages set the record for the most movie sets ever used on a stop motion animation film. Coraline is also the first time that a film successfully uses a stop motion animation transformation technique. Coraline's facial combinations exist of 3-D printed prototypes that uses new technology that allows the artist's rendition to be molded by a computer, then the finished figure is painted by hand in the modeling department.
Dakota Fanning stars in the main role as Coraline, alongside Teri Hatcher as her mother and John Hodgman as her father. The movie's soundtrack for Coraline includes songs composed by the French composer Bruno Coulais, who won the 2009 Annie Award for the best animated film score.
|
2009
|
1 hr 41 min
|

/

10
Cast

Studio

Director

Henry Selick, Pete Kozachik

Language

English
Coraline News
Joe Wright of 'Anna Karenina' To Direct Neil Gaiman's 'The Ocean at the End of the Lane'
March 01, 2013 @ 7:39 am PST
|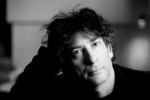 Wright plans to bring Gaiman's "modern fable" to the big screeen. Gaiman's unique fantasies like "Stardust" and "Coraline" are already big draws for audiences... will he have another hit?
Read More

Neil Gaiman to Write 'Lord of the Rings'-Type Epic 'Journey to the West'
March 10, 2011 @ 2:10 pm PST
|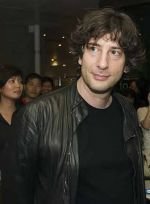 After success with adaptations of his novels "Stardust" and "Coraline," Neil Gaiman is moving on to adapting literature that is not his own. In fact, Gaiman's next project will be adapting a Chinese novel that is over 400 years old!
Gaiman has been tapped to write a screenplay adaptation of the Chinese epic "Journey to the West," the tale of a Buddhist monk making a pilgrimmage from China to India in order to recover Buddhist scripture.
Read More

HBO Continues Fantasy Binge, Plans Adaptation of Neil Gaiman's 'American Gods'
April 15, 2011 @ 6:54 am PST
|
HBO must be banking on a lot of success with "Game of Thrones," as the network is already planning another fantasy series. This one could have an even bigger impact on new HBO subscriptions, though, as it will have author Neil Gaiman and his cult following behind it.
HBO is planning to adapt Gaiman's Hugo and Stoker Award-winning novel "American Gods" into a series, as written by cinematographer Robert Richardson and, of course, Gaiman himself.
Read More


Watch Coraline Trailer

Coraline Web Trailer HD
|
2:09

Watch Coraline Online - Watch online anytime anywhere: Stream, Download, Buy, Rent
Coraline is currently available to watch and stream, download, buy, rent on demand at Netflix, FlixFling VOD, Amazon, Vudu, Google Play, FandangoNow, iTunes, YouTube VOD online.