Watch Doctor Strange
---
"Open your mind. Change your reality."
In this Marvel superhero movie, a gifted surgeon falls into depression after an accident leaves him with a career-ending injury. Fortunately, a mystical guru pulls him out of his funk and teaches him how to have a new career as a magical superhero. Benedict Cumberbatch stars in the title role.
|
2016
|
2 hr 10 min
|

/

10
Cast

Studio

Director

Scott Derrickson

Language

English
Doctor Strange News
'Thor: Ragnarok' Heads for a Monster Weekend
November 02, 2017 @ 7:04 am PST
|
Read More

Why 'Ghost in the Shell' Bombed
April 03, 2017 @ 6:22 am PST
|
Read More

Evangeline Lilly is Sleek and Fierce in Wasp Costume
August 29, 2017 @ 6:43 am PST
|
Read More

Which Movies Will Be in the Top 10 for 2016?
December 07, 2016 @ 10:34 am PST
|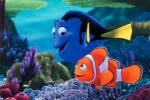 If you wanted to make it into the box-office top 10 this year, you had two ways to go. You could either be a CGI animal or a comic-book superhero. It also helped very much if you were owned by Disney. If you didn't have any of those things going for you, better luck next year.
Read More


Watch Doctor Strange Trailer


Watch Doctor Strange Online - Watch online anytime anywhere: Stream, Download, Buy, Rent
Doctor Strange is currently available to watch and stream, download, buy, rent on demand at Netflix, Amazon, Vudu, Google Play, FandangoNow, YouTube VOD, iTunes online.