Watch Don't Breathe
---
"This house looked like an easy target, until they found out what was inside."
In this thriller, three young thieves break into a blind man's house in a quest to find some treasure that's rumored to be hidden inside. They get much more than they bargained for, however, when they discover that the blind man is far from defenseless.
|
2016
|
1 hr 28 min
|

/

10
Cast

Studio

Director

Fede Alvarez

Language

English
SUBSCRIPTION
RENT / BUY
CABLE
Don't Breathe News
What a Horrible Weekend for Hollywood!
August 28, 2017 @ 5:11 am PST
|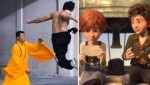 A hurricane, a big fight, and lack of good movies resulted in the worst box-office weekend in nearly 20 years.
Read More

'Labyrinth' Sequel Coming From 'Don't Breathe' Director
April 13, 2017 @ 12:20 pm PST
|
Read More

Another Season of '13 Reasons Why'?
May 02, 2017 @ 6:51 am PST
|
Read More

Weekend Box Office: 'Sully' Bests 'Blair Witch' and 'Bridget Jones'
September 18, 2016 @ 9:43 am PST
|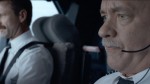 Tom Hanks was on top of the world again, as his 'Sully' was the nation's top movie for a second weekend in a row. The weekend was a different story for 'Blair Witch,' which failed to win over moviegoers.
Read More


Watch Don't Breathe Trailer

DON'T BREATHE - Official Trailer (HD)|2:39

Watch Don't Breathe Online - Watch online anytime anywhere: Stream, Download, Buy, Rent
Don't Breathe is currently available to watch and stream, download, buy, rent on demand at Amazon Prime, DIRECTV NOW, Amazon, Vudu, FandangoNow, YouTube VOD, iTunes online.