Watch Finding Dory
---
"An unforgettable journey she probably won't remember."
The long anticipated film, Finding Dory, has finally been confirmed for release in the near future. Finding Dory, also known to some as Finding Nemo 2, is the sequel to the Pixar Animation Studios 2003 film, Finding Nemo. This time instead of the young clown fish Nemo, being lost, Dory, a Pacific regal blue tang fish who also happens to be an amnesiac, is lost in a sense. Dory, as a character, is always overzealous in situations and wants to be helpful, but her forgetful nature often leads her and other characters to more trouble rather than solving their problems. The idea in this movie is for Dory to go out looking for her family in order to reunite with her loved ones. It is said this time around Dory will learn about the true meaning of family along her journey. The movie is set to take place one year after the events that took place in the first movie. It is set off the coast of California.
Returning to voice Dory is Ellen DeGeneres who is said to be ecstatic about reprising her role. There will also be many of the same characters from the first film returning such as Marlin, Nemo's father, voiced by Albert Brooks, Nemo, voiced by Alexander Gould, and Gill, Bloat, Peach, Gurgle, Deb, Bubbles, and Jacques, also known as the Tank Gang. However it is unclear if Jacques will be returning because his voice actor, Joe Ranft, died in 2005. There will also be an addition of new characters in this story that will be an essential part of Dory's life.
Finding Dory is a computer animated film. Andrew Stanton, who directed Finding Nemo, will also direct Finding Dory. Lindsey Collins is the producer of the film, and the screenplay is written by Victoria Strouse. Walt Disney Pictures is planning to release the film in the United States theaters on November 25, 2015, though it is possible that the date will change.
|
2016
|
1 hr 40 min
|

/

10
Cast

Studio

Director

Andrew Stanton, Angus MacLane

Language

English
Finding Dory News
Will This Be the Worst Labor Day Ever for Hollywood?
August 31, 2017 @ 7:56 am PST
|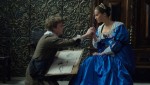 No new releases and no exciting hold-overs probably means that virtually no one will go to the movies this holiday weekend.
Read More

Ellen Deals with 'Finding Dory' Oscar Snub
January 26, 2017 @ 8:06 am PST
|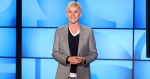 The voice actress and talk-show host says that "alternative facts" prove that her movie got an Oscar nomination.
Read More

Will 'Beauty and the Beast' Be 2017's Biggest Movie?
March 07, 2017 @ 7:51 am PST
|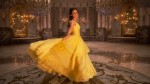 Disney's musical blockbuster looks as if it will be the biggest movie of the spring, but will it have the stamina to stay on top all year long?
Read More

'Rogue One' Finishes Strong, Eyes Year's Top Spot
January 02, 2017 @ 11:08 am PST
|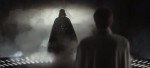 There's no stopping the Star Wars prequel as it continues to rake in more money than any other of 2016's films.
Read More


Watch Finding Dory Trailer


Watch Finding Dory Online - Watch online anytime anywhere: Stream, Download, Buy, Rent
Finding Dory is currently available to watch and stream, download, buy, rent on demand at Netflix, Amazon, Vudu, FandangoNow, YouTube VOD, iTunes online.