Watch Friends with Benefits
---
"Some friends come with a happy ending."
Friends with benefits stars the famous boy band N'Syncs' Justin Timberlake and Mila Kunis. It was directed by Will Gluck. It was written by Keith Merryman and David Newman. Justin plays Dylan Harper. Mila plays Jamie Rellis. The movie starts by Jamie signing Dylan as her client. The two become the best of friends soon after he decides to take the job. They go out on the town together just like any best friends. During one conversation, the two come to the conclusion that sex shouldn't become an emotional cling. They agree to have sex with no strings attached. They think that by having sex as friends that there will not be any complications. After several sexual encounters, Jamie decides that she needs more. She starts to date Parker which is played by Bryan Greenberg. After about 5 dates, they agree to have sex. The next morning Jamie wakes up to find Parker gone.
Jamie decides she needs a vacation so she flies to California with Dylan to meet his parents. While in California, their relationship starts to get serious. They even share a very passionate kiss. The sex is much more passionate as well. Jamie overhears Dylan talking with his sister about leaving his work position. Jamie confronts Dylan about this and they agree to take time apart to think. After an intense conversation with his father, Dylan decides that he wants more out of their friendship. Dylan goes after Jamie and they kiss passionately. Dylan asks Jamie to go on a first real date. He insists that they start off slow and work their way up.
Friends with benefits is rated R for violence and sexuality. Parents should be aware that there is nudity in this movie. The main female characters breast are visible in the movie. Parents should also know that there are often cuss words used throughout the whole movie. There is also drinking and smoking. This movie is for young adults and adults. It isn't meant to be viewed by young children as it isn't suitable. There is also a lot of sexual references throughout the movie.
Many young adults and adults will enjoy this movie. It has humor just as well. Some viewers may even relate to the friends with benefits ordeal. This movie would be an excellent choice for a girls night or a date night with a boyfriend or girlfriend. The movie describes that being friends with benefits can lead to more then expected.
|
2011
|
1 hr 49 min
|

/

10
Cast

Studio

Director

Will Gluck

Language

English
Friends with Benefits News
Jessica Biel and Justin Timberlake: Engaged!
January 05, 2012 @ 7:49 am PST
|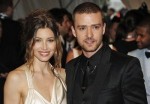 A surprise report claims that Justin Timberlake and Jessica Biel, who have been on and off for years, got engaged over the holidays. Is it the real deal? Get the details here!
Read More

Mila Kunis Chews Out a Reporter in Russian, Justin Timberlake Looks Confused (VIDEO)
August 03, 2011 @ 11:59 am PST
|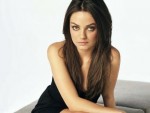 A while back, Bradley Cooper laid some fluent French on us during a press tour, and ladies everywhere swooned. Well, guys, it's our turn now. While promoting "Friends with Benefits," Mila Kunis and Justin Timberlake did some time with the Russian press. Timberlake had to work with a translator, but Kunis, who grew up in the Ukraine before moving to the U.S. at age 7, understands and speaks fluent Russian. And hot damn is it sexy.
Read More

Awesome November 'SNL' Lineup Features Emma Stone, Jason Segel and more!
October 18, 2011 @ 7:02 am PST
|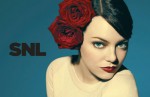 "It" girl Emma Stone, "How I Met Your Mother" star Jason Segel, reclusive rock band Coldplay, and others join "Saturday Night Live" in November for what should be a great month. Find out which actors, artists (and possibly even Muppets) will be on "SNL" in the coming weeks.
Read More

'Shark Week' Sneak Peek! Check Out 2 Preview Videos
July 28, 2011 @ 1:56 pm PST
|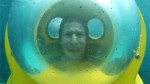 It's the most wonderful time of the year...Shark Week! Discovery's celebration of all things shark kicks off this Sunday, July 31, with new content concerning the big bad Great White shark. "Great White Invasion" will begin the festivities, as the program examines the increasing numbers of very bold Great Whites that are swimming closer and closer to humans. You can see a clip from that investigation here.
Read More


Watch Friends with Benefits Trailer


Watch Friends with Benefits Online - Watch online anytime anywhere: Stream, Buy, Rent
Friends with Benefits is currently available to watch and stream, buy, rent on demand at Amazon, Vudu, Google Play, FandangoNow, YouTube VOD, iTunes online.