Watch Frozen
---
"Only the act of true love will thaw a frozen heart."
In this animated adventure, young princess Anna sets out to free her kingdom from its perpetual winter, a situation inadvertently triggered by the magical Snow Queen Elsa, who also happens to be Anna's sister. The Disney film is the highest-grossing animated film of all time.
|
2013
|
1 hr 42 min
|

/

10
Cast

Studio

Director

Jennifer Lee

Language

English
Frozen News
Kristen Bell Leaves Voicemail As Anna from 'Frozen' for 6-Year-Old Girl With Brain Tumor
July 25, 2015 @ 10:14 am PST
|
Read More

Which Disney Princess is the Richest?
May 30, 2014 @ 12:42 pm PST
|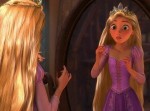 If you've ever sat there and wondered which Disney princess you should marry in order to steal her inheritance, we may have an answer for you. Virgin Money used all their best guesstimates to determine which Disney princess had the biggest net worth, and E! Online summed it all up for us. So, who was the big winner? According to the highly scientific study, Princess Jasmine came in at #1 on the richest princess list, which isn't too surprising considering she's the daughter of a sultan.
Read More

Disney Officially Greenlights 'Frozen 2'
March 12, 2015 @ 11:30 am PST
|
Read More

Ice Skates, Broadway and 'Once Upon a Time': Cashing in on 'Frozen'
May 23, 2014 @ 4:28 am PST
|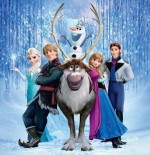 There will be no escaping the Snow Queen from now on, as Disney unleashes an all-encompassing plan to use "Frozen" to conquer every conceivable entertainment venue. A new ice show featuring Elsa, Anna, Olaf and Sven is just the first step in the establishment of the "Frozen" empire.
Read More


Watch Frozen Trailer

Disney's Frozen Official Trailer|2:33

Watch Frozen Online - Watch online anytime anywhere: Stream, Buy, Rent
Frozen is currently available to watch and stream, buy, rent on demand at Google Play, iTunes online.