Watch Goodfellas
---
"Three Decades of Life in the Mafia."
Goodfellas is the true, violent account of real life mobster turned FBI informant, Henry Hill. Henry is played by Ray Liotta and takes place mostly in the 1960's and 70's in New York. Henry recounts his youth and his start with the mob, working for big timers running and selling cigarettes, working in the bar etc... Eventually Henry is introduced to two people who would become his better friends, Jimmy Conway (played by Rober DeNiro) and the loose cannon Tommy Devito (played brilliantly by Joe Pesci).
Henry works his way through the ranks working for the Luchesse crime family. Henry meets and falls in love with a Jewish girl named Karen, who at first is thrown off and put off by his shady ways, but eventually is intoxicated by the power he has and the reach he has. In one very memorable and powerful scene, Henry finds out that Karen was thrown from a car by her friend Ross. Henry drives her home and confronts Ross in his own driveway where he pistol whips his face until it's broken.
Henry recounts stories of hits on borrowers who never payed back, rats, rivals etc... He remembers insurance scams, thefts and everything in between. We're also taken into the world of his marriage to Karen which becomes turbulant when Henry begins using cocaine and cheating. Karen now into the fold, assumes much of Henry's take-no-prisoners way of thinking.
Later in the film, Henry and Jimmy help Tommy settle a score by butchering and killing Billy Batts, a made man in the Gambino crime family. This costs them dearly and later in the film, Tommy who's brovato had been displayed by fights, beatings, shootings, stabbings etc... is set up and killed for murdering a made man in one swift shot to the back of the head.
Henry begins to slip up and get sloppy with his drug use. He is caught by the FBI and sent to prison. Upon his release he gravely fears he is going to by whacked and by his good friend Jimmy of all people. In the end, Henry goes into the witness protection program and rats out all of his associates, causing everyone from his best friend Jimmy to his main boss Paulie to be locked up.
|
1990
|
2 hr 28 min
|

/

10
Cast

Studio

Director

Martin Scorsese

Language

English
Goodfellas News
Robert De Niro to New College Grads: 'You're f*cked!'
May 25, 2015 @ 12:53 pm PST
|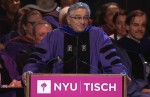 Robert De Niro's commencement address to NYU's Tisch graduates reminds them that the future will be rough, but offers them advice on how to thrive in the world of acting.
Read More

Robert De Niro from Little Fockers to head up jury at Cannes
January 06, 2011 @ 2:36 pm PST
|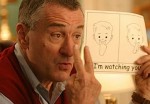 Hit comedy movie, Little Fockers, has been a big hit since its release, and one of its stars has now been named as the president of the jury at this year's Cannes Film Festive.
Robert De Niro will head the jury for the third time after being named as the president of the jury for the festival, which is set to take place in May.
As an actor, director, and producer, as well as a global superstar and Hollywood veteran, De Niro is the perfect choice for heading up the Cannes jury.
Read More

'Goodfellas' the TV Show? Believe It, Wise Guy!
January 10, 2012 @ 11:51 am PST
|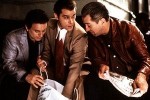 AMC has picked up a "Goodfellas" TV series, based on the classic mob movie of the same name. Could this be the next "Sopranos," or will the show's basic cable home limit it from being a true crime classic? Click through to find out more about the new series.
Read More


Watch Goodfellas Trailer

Woody Allen on GOODFELLAS
|
1:14

Watch Goodfellas Online - Watch online anytime anywhere: Stream, Buy, Rent
Goodfellas is currently available to watch and stream, buy, rent on demand at Amazon, Vudu, Google Play, FandangoNow, iTunes, YouTube VOD online.