Watch Hidden Figures
---
"Meet the women you don't know, behind the mission you do."
This drama tells the story of three African-American women who, in their roles as engineers at NASA, were instrumental in the mission to send the first man into orbit around the Earth. Taraji P. Henson, Octavia Spencer and Janelle Monae star.
|
2017
|
2 hr 7 min
|

/

10
Cast

Director

Theodore Melfi

Language

English
SUBSCRIPTION
RENT / BUY
CABLE
Hidden Figures News
Nina Dobrev Has a New Boyfriend
August 31, 2017 @ 1:27 pm PST
|
Read More

Weekend Box Office: 'Get Out' Has Great Opening Weekend
February 27, 2017 @ 6:52 am PST
|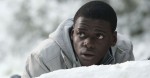 On a weekend when the Oscars were honoring the buzzy movies you've been hearing about for months, a low-budget horror movie quietly slipped into theaters and attracted the attention of broad audiences.
Read More

What's New in Online Rentals: 'Fantastic Beasts,' 'Rogue One,' 'Hidden Figures'
March 31, 2017 @ 10:12 am PST
|
Read More

New Movies February 3: Space and Rings
January 31, 2017 @ 8:43 am PST
|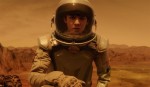 You've got a choice between a new horror movie or a new sci-fi movie this weekend. Otherwise, theaters are filled with movies you've probably already seen.
Read More

Watch Hidden Figures Trailer


Watch Hidden Figures Online - Watch online anytime anywhere: Stream, Download, Buy, Rent
Hidden Figures is currently available to watch and stream, download, buy, rent on demand at Amazon Prime, DIRECTV NOW, Amazon, Vudu, Google Play, FandangoNow, iTunes, YouTube VOD online.