Watch How to Train Your Dragon
---
"One adventure will change two worlds"
How To Train Your Dragon is an animated family film that was released in 2010. The film takes place on the island of Berk. The island of Berk is inhabited by simple people who are being harassed by fearsome dragons. Hiccup is the central character in the film. He is a shy, awkward boy that does not fit in with the rest of the villagers. One night he sees a dragon flying through the sky and shoots it down. He follows the dragon into a forest where he tries to kill. Hiccup is unable to kill the dragon and the dragon escapes.
Eventually, Hiccup finds the dragon in the forest where the dragon is nursing an injured tail. He names the dragon Toothless and learns how to communicate with it. Through a lot of time together and practice, Toothless learns to trust Hiccup and they begin to become friends. Toothless teaches Hiccup how to communicate with other dragons. Hiccup uses this skill to become the top of his dragon training class at school and everyone thinks he is a genius. Astrid, one of the girl's in Hiccup's class, becomes suspicious however. She follows Hiccup into the woods one days where she discovers that he is keeping Toothless and she threatens to blow his cover. Hiccup realizes that he has to keep Astrid on his side. He takes for a ride on Toothless.
Astrid and Hiccup ride Toothless straight into the head dragon's nest and then they discover the reason why the dragons are attacking the island of Berk. It turns out that if the dragons do not steal food from Berk, the head dragon will eat. Devastated, they realize that they need to come up with a plan to help Toothless and his fellow dragons. The villagers at first do not believe Hiccup when he tells them about the dragons. They head of to attack the head dragon and then they discover the truth. The head dragon is killed in the fight and Toothless and his fellow dragons are set free. The film ends where everybody living in peace and harmony back of the island of Berk.
|
2010
|
1 hr 38 min
|

/

10
Cast

Studio

Director

Peter Hastings, Chris Sanders

Language

English
More Like How to Train Your Dragon
SUBSCRIPTION
RENT / BUY
CABLE
How to Train Your Dragon News
FXX Orders 'Man Seeking Woman' Starring Jay Baruchel
July 02, 2014 @ 5:22 pm PST
|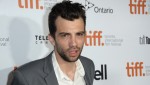 FXX has ordered a 10-episode first season of a new comedy series "Man Seeking Woman" starring Jay Baruchel, which deals with the horrors of dating.
Read More

DreamWorks Animation Planning Two 'How To Train Your Dragon' Sequels
September 10, 2012 @ 1:02 pm PST
|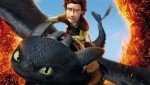 Hope you enjoyed "How To Train Your Dragon!" DreamWorks Animation's recently announced three-year release schedule includes two more follow-ups to the 2010 smash. Also, expect another "Madagascar" off-shoot - though not a direct sequel - and a third "Kung Fu Panda" adventure.
Read More

Kristen Wiig to Join in 'Anchorman' Sequel
February 05, 2013 @ 4:05 pm PST
|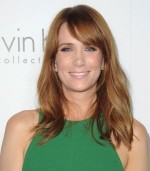 Kristen Wiig joins the cast of 'Anchorman: The Legend Continues'. What do we know so far about the sequel?
Read More

Is 'Pirates 4' the Sign of End Times for 3D?
May 24, 2011 @ 9:00 am PST
|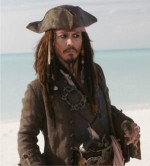 When "Avatar" came out in late 2009, a whole new revenue stream suddenly opened up. Sure, it'd be more expensive and technologically complex, but throwing 3D into the mix allowed studios to charge more at the box office while telling audiences they were getting something they couldn't get at home. Well, now even that's looking a little dismal. In a report issued Monday, analyst Richard Greenfield of BTIG came to the conclusion that "Pirates of the Caribbean: On Stranger Tides" would have made more money if it had been released on more 2D screens.
Read More


Watch How to Train Your Dragon Trailer

How to Train Your Dragon|0:03
HOW TO TRAIN YOUR DRAGON - NEW Official MOVIE TRAILER#2|1:52

Watch How to Train Your Dragon Online - Watch online anytime anywhere: Stream, Download, Buy, Rent
How to Train Your Dragon is currently available to watch and stream, download, buy, rent on demand at HBO NOW, Amazon, Vudu, Google Play, FandangoNow, iTunes, YouTube VOD online.