Watch Ice Age: Collision Course
---
"One small step. One giant mess."
They're back! The unconventionally twisted prehistoric pack we all love. All the funny, and lovable characters are back, even Scrat. Scrats' love of his acorn puts the Earth in danger when he accidentally activates an alien ship and in turn sends a meteor on a collision course straight for Earth. With the help of an old friend and some new ones, the pack try and figure out how to stop the madness and survive another day.
Ice Age: Collision Course, is the fifth of the series. It is a captivating, thrill enhanced movie that is fun for the whole family. Will the pack find a solution for the issue at hand, and will Sid finally find love, or will Scrat finally catch and keep his acorn? Enjoy this animated action-packed movie filled dangerous adventure and hilarious comedy. Ice Age: Collision Course is scheduled to be released this July 22, 2016.
|
2016
|
1 hr 40 min
|

/

10
Cast

Studio

Director

Mike Thurmeier, Galen T. Chu

Language

English
Ice Age: Collision Course News
Family Films Hit and Miss This Summer
August 15, 2016 @ 12:06 pm PST
|

If you wanted to have one of the biggest hot movies of the year so far, you'd have the best shot at it if you produced an animated family film. But you'd also have a pretty good shot at your movie being a box-office bomb, too.
Read More

New Movies July 22: Star Trek and Ice Age
July 20, 2016 @ 6:29 am PST
|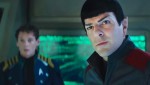 Another kid-friendly animated movie comes to theaters this week. Will The Secret Life of Pets step aside and let Ice Age: Collision Course take the lead?
Read More

Weekend Box Office: 'Star Trek Beyond' Wins, 'Ice Age' Flops
July 24, 2016 @ 12:23 pm PST
|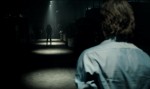 It's not a surprise that Star Trek was the biggest movie of the week, but the tight race right behind the number-one film was unexpected. The close finish was good news for one of the films involved, and very bad news for another.
Read More

'Lights Out' Highest Rated of This Week's New Movies
July 19, 2016 @ 7:41 am PST
|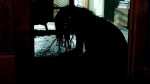 The low-budget horror film is taking to theaters alongside some behemoths, but the positive response from critics suggests that Light Outs might be able to effectively fend for itself at the box office.
Read More


Watch Ice Age: Collision Course Trailer

Ice Age: Collision Course|2:31
Ice Age: Collision Course | My Superstar Lyric Video [HD] | FOX Family|1:15

Watch Ice Age: Collision Course Online - Watch online anytime anywhere: Stream, Buy, Rent
Ice Age: Collision Course is currently available to watch and stream, buy, rent on demand at Google Play, iTunes online.