Watch Iron Man 3
---
"Unleash the power behind the armor."
The final movie in the trilogy of Marvel Comics adaptations, Iron Man 3 gives viewers the chance to see Tony Stark at his most vulnerable - protecting the woman he loves. Robert Downey Jr, Gwyneth Paltrow and Don Cheadle reprise their roles in this film, making up the main cast of characters and continuing the story line laid out in the first two films. In the beginning of this move, Stark reveals that he hasn't been able to sleep well since the events of 2012's "The Avengers", causing him to build more than 40 different versions of his iconic Iron Man suit.
Paltrow's Pepper Potts has taken full control of Stark Industries, and has been meeting with people in order to decide which new projects and technologies the company will fund, including one presented by an ex - and someone that Stark humiliated years ago. This causes friction between Stark and Potts, and is compounded by an attack on one of Stark's most loyal employees. Stark calls directly to the man he knows is behind the attack - someone called The Mandarin, who has been responsible for many worldwide attacks on both groups and individuals, causing a chain of events that leaves Stark without the assistance of his money, suits, and technology.
While in the middle of nowhere, Tennessee, he must learn to depend on the help of others and his own ingenuity in order to prevail over The Mandarin and his associates. Showing a man that is truly at a loss, Iron Man 3 has much more of a dark tone than the first two in the series, but is still a spectacular comic book adaptation with a lot of action and endearing characters. The final battle scene in particular is not standard fare, and includes multiple surprises in terms of how the battle begins and what causes it to end completely.
The overall movie gives both the viewers - and Stark himself - a chance to understand what is most important, and the lengths that should be taken to protect it. Not everyone is a multimillionaire genius with the ability to create Iron Man armor, but this movie proves that even someone with an arc reactor built into their chest still has a fully functional heart... that can easily be broken.
|
2013
|
2 hr 10 min
|

/

10
Cast

Studio

Director

Shane Black

Language

English
Iron Man 3 News
Weekend Box Office: 'Beauty' is a Beast
March 19, 2017 @ 12:27 pm PST
|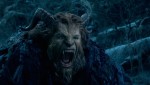 No PG-rated movie has had a bigger opening than Disney's remake, and no movie has sold more tickets in March.
Read More

Will Batman v Superman Stay Hot?
March 29, 2016 @ 6:12 am PST
|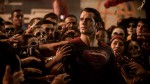 Batman v Superman was an unqualified hit with audiences last weekend, but it needs to be an even bigger hit to stay out of financial trouble. Given its critical woes, that could be a challenge.
Read More

Will Captain America: Civil War Be the Biggest Marvel Movie Ever?
April 20, 2016 @ 4:51 am PST
|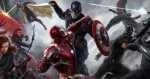 Is there anything on a Marvel fan's wish list that isn't included in Captain America: Civil War? The movie is virtual Marvel buffet, and that could translate into the biggest opening weekend for any Marvel film ever.
Read More

Robert Downey Jr. Defends Mel Gibson, Wants Him to Direct 'Iron Man 4'
October 04, 2014 @ 3:13 pm PST
|
Read More


Watch Iron Man 3 Trailer

Marvel's Iron Man 3 Domestic Trailer 2 (OFFICIAL)|2:32

Watch Iron Man 3 Online - Watch online anytime anywhere: Stream, Buy, Rent
Iron Man 3 is currently available to watch and stream, buy, rent on demand at Amazon, Vudu, Google Play, FandangoNow, iTunes, YouTube VOD online.