Watch Lion
---
In this drama, a young boy in India gets separated from his family and hopelessly lost. Essentially orphaned, he is adopted by an Australian family. Decades later, he uses Google Earth to find his way back to his Indian hometown and his long-lost family. The film is based on a best-selling memoir by Saroo Brierly and was released in November 2016.
|
2016
|
2 hr 9 min
|

/

10
Lion News
'Rogue One' Comes to Netflix in July
June 30, 2017 @ 10:51 am PST
|
Read More

Weekend Box Office: 'Lego Batman' Stays On Top for One More Week
February 20, 2017 @ 7:47 am PST
|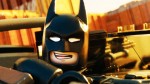 Matt Damon was no match for either Batman or Christian Grey, as The Great Wall only managed to take third place for the weekend.
Read More

Weekend Box Office: 'Get Out' Has Great Opening Weekend
February 27, 2017 @ 6:52 am PST
|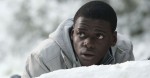 On a weekend when the Oscars were honoring the buzzy movies you've been hearing about for months, a low-budget horror movie quietly slipped into theaters and attracted the attention of broad audiences.
Read More

'La La Land' Rakes in Oscar Nominations, 'Deadpool' Doesn't
January 24, 2017 @ 6:09 am PST
|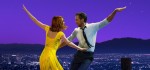 The musical film ruled the Golden Globes, and now it has the chance to do the same with the Academy Awards.
Read More

Watch Lion Trailer


Watch Lion Online - Watch online anytime anywhere: Stream, Download, Buy, Rent
Lion is currently available to watch and stream, download, buy, rent on demand at Netflix, Amazon, Vudu, Google Play, FandangoNow, YouTube VOD, iTunes online.