Watch Magic Mike
---
"Work all day. Work it all night."
Magic Mike is a film that is equal parts comedy and drama. It is directed by Steven Soderbergh and based loosely on the true life of its star, Channing Tatum. Prior to becoming an actor Channing Tatum worked as a male stripper and he is one of the producers of this film. The film shows the real life challenges of men working in the male entertainment industry while showing the viewer a classic coming of age story.
Magic Mike centers on the world of male stripping. The movie follows nineteen year old Adam, played by Alex Pettyfer, who is lost in the world after losing his college scholarship. Adam gets a job at a construction site where he soon meets Mike. Mike, played by Channing Tatum, becomes somewhat of an older brother figure to Adam. Mike shows him his other life, making a lot of money working nights as a male stripper with the stage name Magic Mike. Mike takes Adam under his wings and introduces him to the crazy world of male stripping, bringing him with him to the club where he works.
Adam proves to be a natural at stripping so Mike encourages him to become a professional male stripper. Adam soon learns how to make a lot of money, while partying and playing with a lot of women. Adam begins to get caught up in the stripping lifestyle, experimenting a lot with drugs and women. While Adam is expanding his world, Mike is trying to leave the stripping industry. He is trying to open his own furniture making business but is having difficulty because his credit is so bad. Much of the drama in the film takes place at the Xquisite Strip Club.
There is a lot of drug dealing in the business and many shady happening. Dallas, the boss of the Strip Club, eagerly wants to expand his business and potentially move the club down to Miami. The guys do their best trying to make money while staying on Dallas' good side.
Magic Mike was filmed on a low budget of $7 million dollars but it made a lot of money at the box office. The film attempts to show the real-life atmosphere of working in a male strip club but adding in the drama and excitement of the illegal underworld. Magic Mike is rated R and it runs for 111 minutes. It contains risqué scenes, drug use, and swearing.
|
2012
|
1 hr 50 min
|

/

10
Cast

Studio

Director

Steven Soderbergh

Language

English
Magic Mike News
Jenna and Channing Tatum Are Over
April 03, 2018 @ 6:51 am PST
|
Read More

'Magic Mike XXL' Actor Joins 'Empire'
June 02, 2015 @ 4:15 pm PST
|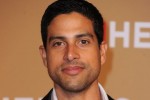 Adam Rodriguez, who will be appearing in this summer's "Magic Mike XXL," has just signed onto a recurring role for season 2 of "Empire."
Read More

Jenna Dewan Tatum Slammed for Revealing Instagram Pic
September 19, 2017 @ 11:28 am PST
|
Read More

Watch the Phallic Trailer for 'Magic Mike XXL'
February 04, 2015 @ 10:36 am PST
|
Read More


Watch Magic Mike Trailer

Official Magic Mike Trailer - Starring Channing Tatum and Matthew McConaughey|2:33

Watch Magic Mike Online - Watch online anytime anywhere: Stream, Download, Buy, Rent
Magic Mike is currently available to watch and stream, download, buy, rent on demand at Netflix, Amazon, Vudu, Google Play, FandangoNow, YouTube VOD, iTunes online.