Watch Meet the Blacks
---
In this comedy, a streetwise family from Chicago moves to California, only to be caught up in a strange ritual in which all crimes are overlooked during an annual 12-hour period. The film is a parody of the horror film The Purge, and it opened in 2016 to universally negative reviews.
|
2016
|
1 hr 30 min
|

/

10
Cast

Studio

Director

Deon Taylor

Language

English
Meet the Blacks News
New on Netflix for November: 'Gilmore Girls' and 'Jungle Book'
October 25, 2016 @ 12:18 pm PST
|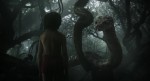 November won't be quite as cold and blustery as you feared it might be, thanks to a couple of hot new properties that are coming to Netflix during the month.
Read More

Weekend Box Office: Batman v Superman Stumbles, Remains Number One
April 03, 2016 @ 12:47 pm PST
|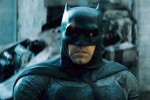 The critics that hated Batman v Superman got the last laugh, as the film went from the run-away hit of last weekend to a surprising underperformer this weekend. Even though it had little competition, the movie failed to sustain the pace it set for itself last week.
Read More

'Survivor's Remorse' Returns without Mike Epps?
July 19, 2016 @ 8:05 am PST
|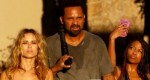 Mike Epps' luck has not been great lately, and the fate of his character on the Starz series is following the same unfortunate trend.
Read More

New Movies April 1: Church, State and a Purge Parody
March 30, 2016 @ 4:34 am PST
|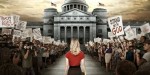 Going to the movies this weekend? Your new alternatives to Batman v Superman include a faith-based courtroom drama and a wacky parody of a recent horror movie.
Read More


Watch Meet the Blacks Trailer

MEET THE BLACKS (2016) - UNRATED TRAILER
|
2:21

Watch Meet the Blacks Online - Watch online anytime anywhere: Stream, Download, Buy, Rent
Meet the Blacks is currently available to watch and stream, download, buy, rent on demand at Netflix, Amazon, Vudu, Google Play, FandangoNow, YouTube VOD, iTunes online.