Watch Pirates of the Caribbean: Dead Man's Chest
---
"Jack is back!"
Pirates of the Caribbean: Dead Man's Chest is the second in the Jack Sparrow movies starring Johnny Depp. The movie follows the adventures of one Capt. Jack Sparrow and his friends as they try to acquire Sparrow's compass and keep Davy Jones from calling in the debt that Jack owes him. The movie starts as Will Turner and Elizabeth Swann are about to get married. It has been a year since their last adventure with Capt. Jack Sparrow and they are in love and ready to settle down. The wedding is interrupted by Lord Cutler Beckett who has warrants for the arrest of the couple for helping Capt. Sparrow to evade being hanged for his crimes.
Lord Beckett has Elizabeth thrown into prison and sends Will on a journey to find Jack and take his compass, which will point the person holding it in any direction they desire to go. In the meantime, Jack is finding out from Will's father, who is a part of Davy Jones' crew, that his debt to Davy Jones is about to be called in.
It seems that Jack made a deal with Davy Jones that if Davy would raise the Black Pearl from the murky depths of the ocean and let him be the captain for 13 years that he would join his crew. The only problem is that Davy Jones and the crew of The Flying Dutchman are dead and Jack isn't quite ready to go join them.
In the meantime, Will searches desperately for Jack to save the love of his life Elizabeth from languishing in prison. Jack sets sail for the nearest land he can find in hopes of avoiding his fate and Davy Jones sends Kraken after him.
|
2006
|
2 hr 30 min
|

/

10
Cast

Studio

Director

Gore Verbinski

Language

English
Pirates of the Caribbean: Dead Man's Chest News
'Pirates of the Caribbean 5' Is Happening, But Later Than Expected
July 23, 2014 @ 4:30 pm PST
|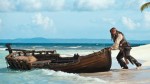 Get ready to set sail again...in 2017. "Pirates of the Caribbean 5" officially has a release date, and it looks like fans are going to have to wait a while before they see the continued adventures of Captain Jack Sparrow. The movie is set for July 7, 2017, according to a statement from Disney today. That gives the studio plenty of time to produce the movie, but it does put it up against some potentially stiff competition the following week in "Despicable Me 3" and "Fantastic Four 2.
Read More

Depp, Disney Near 'Pirates Of The Caribbean 5' Deal
July 07, 2011 @ 5:30 am PST
|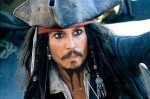 According to recent reports, Johnny Depp and Disney are within striking distance of a deal bringing the Academy Award nominee back for a fifth turn as the enigmatic, iconic pirate captain. The role has already earned Depp around $350 million over the course of the first four films and a Best Actor nod for "Pirates Of The Caribbean: The Curse Of The Black Pearl."
Read More

Gore Verbinksi to Adapt 'Pyongyang'
January 29, 2013 @ 4:22 pm PST
|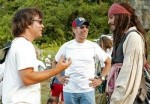 Gore Verbinski, Blink Wink, and Steve Conrad team up with New Regency to adapt the graphic novel "Pyongyang".
Read More

'The King's Speech' Star Geoffrey Rush A Late Add for 'Green Lantern'
March 31, 2011 @ 6:35 am PST
|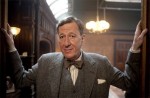 And you thought that casting was done for "Green Lantern!"
With advances in moviemaking technology come more and more computer-generated characters, who will go through actual shooting as little more than a tennis ball on a stick. It is only in post-production that these characters are animated and eventually voiced.
So, when news breaks that Geoffrey Rush has been cast in "Green Lantern" only a month or two before its release, you can't be too shocked.
Read More


Watch Pirates of the Caribbean: Dead Man's Chest Trailer

Pirates of the Caribbean: Dead Man's Chest|2:05

Watch Pirates of the Caribbean: Dead Man's Chest Online - Watch online anytime anywhere: Stream, Download, Buy, Rent
Pirates of the Caribbean: Dead Man's Chest is currently available to watch and stream, download, buy, rent on demand at Netflix, Amazon, Vudu, FandangoNow, YouTube VOD, iTunes online.