Watch Reservoir Dogs
---
"Every dog has his day."
Written and directed by Quentin Tarantino, Reservoir Dogs is a cult classic, non-linear, American crime story that jumps back and forth in time, piecing together for the audience how a band of professional criminals react to a situation which didn't play out quite as they had expected it would. A secret among thieves creates an unresolved tension that pits dangerous minds against one another in a paranoid revisitation of the fine details, as they point fingers at one another in search of the one to blame for their great failure.
This movie is filled with violence, profanity, and cultural references that are a signature of Tarantino's film making. Even the good guys don't seem to be able to get away unscathed by the whole experience. The way the film jumps around is such that it requires the audience to pay close attention to detail to fully grasp what is going on.
|
1992
|
1 hr 38 min
|

/

10
Cast

Studio

Director

Quentin Tarantino

Language

English
Reservoir Dogs News
Is Quentin Tarantino's New Movie a #MeToo Nightmare?
June 13, 2018 @ 5:55 am PST
|
Read More

Yidio Video of the Day: Watch the Ultimate Spoiler Movie Trailer Ever
April 08, 2011 @ 11:27 am PST
|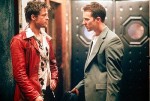 This one's good for a quick laugh: Collegehumor has a mash-up of remixed trailers that asks the question, "What if movie trailers ruined endings?"
I probably would have been pretty upset if I before I had seen "The Empire Strikes Back," somebody had showed me a trailer that tells me that Vader is Luke's father. Even worse, what if someone gave away the ending to "Fight Club?"
A word of warning: though this is a comedy video, it will still spoil the endings to the following movies: "The Empire Strikes Back," "Fight
Read More

Get the Scoop on Quentin Tarantino's New Movie 'Django Unchained'
May 02, 2011 @ 2:45 pm PST
|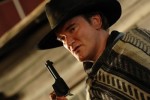 From "Reservoir Dogs" to "Kill Bill," Quentin Tarantino's style has always been heavily influenced by Spaghetti Westerns, and Italian director Sergio Leone in particular. Now comes news that he's going to get more literal about the whole deal. IndieWire reported this week that Tarantino is moving ahead with a new film "Django Unchained," using finished script inspired by the work the director did as an actor on Takashi Miike's 2007 film "Sukikyaki Western Django," itself inspired by a series of Italian films from the 60's and 70's.
Read More


Watch Reservoir Dogs Trailer

Reservoir Dogs Official Trailer #1 (Red Band) - (1992) HD
|
2:05

Watch Reservoir Dogs Online - Watch online anytime anywhere: Stream, Download, Buy, Rent
Reservoir Dogs is currently available to watch and stream, download, buy, rent on demand at Filmstruck, Amazon, Vudu, Google Play, FandangoNow, YouTube VOD, iTunes online.