Watch Sausage Party
---
"Always use condiments"
In this animated film aimed at adults, a community of talking foodstuffs in the supermarket suddenly have to face the realization that they're destined to be eaten. The film was created by Seth Rogen and relies heavily on profane humor.
|
2016
|
1 hr 28 min
|

/

10
Cast

Studio

Director

Conrad Vernon, Greg Tiernan

Language

English
Sausage Party News
Seth Rogen Doesn't Like the Idea of 'Clean Versions' of Films
June 07, 2017 @ 8:16 am PST
|
Read More

Weekend Box Office: 'Morgan' Crashes, 'Don't Breathe' Reigns
September 04, 2016 @ 9:05 am PST
|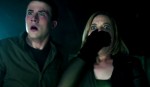 One of this weekend's new releases had one of the worst openings ever, but last week's number-one movie continued its winning ways for the second weekend in a row.
Read More

New on Netflix for February: Sausage and Badness
January 31, 2017 @ 8:20 am PST
|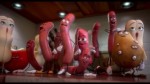 Fans of Seth Rogen will be happy with Netflix, as two of the comic actor's most popular movies come to the service in February.
Read More

Weekend Box Office: 'Don't Breathe' Wins Final Weekend of Summer
August 28, 2016 @ 10:44 am PST
|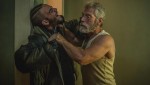 Suicide Squad tried valiantly to stay on top of the box office for an entire month, but this week's low-budget horror newcomer proved much more popular than was expected.
Read More


Watch Sausage Party Trailer

SAUSAGE PARTY Trailer Official | Seth Rogen Red Band Filme 2016|2:59

Watch Sausage Party Online - Watch online anytime anywhere: Stream, Download, Buy, Rent
Sausage Party is currently available to watch and stream, download, buy, rent on demand at Netflix, Amazon, Vudu, Google Play, FandangoNow, iTunes, YouTube VOD online.