Watch Spider-Man
---
"With great power comes great responsibility."
Spiderman is an action-adventure film that was released in 2002. It tells the story of popular comicbook hero Spiderman. Spiderman tells the story of Peter Parker and how he came to be a superhero. Peter Parker, played by Tobey Maguire, is a shy, nerdy boy who lives with his aunt and uncle and spends his time crushing on the girl next door, Mary-Jane, played by Kristen Dunst. Peter and the rest of his class go a field trip to a genetic laboratory. While on the trip, Peter is bitten by a radioactive spider who gives him superpowers akin to a real spider. Peter is excited by new found abilities and he begins to teach himself to do athletic things. He can scale walls and fly through the air with his webbing.
Peter decides to enter a wrestling tournament to win some money. The manager of the wrestling match cheats Peter out of his winnings. Later that night, the manager is robbed and Peter lets the robber go out of anger. The robber escapes and carjacks Peter's Uncle Ben. Uncle Ben is killed in the carjacking. Horrified at the fact that he let the robber escape and feeling guilty for his uncle's death, Peter decides to become Spiderman and dedicate his life to stopping crime.
Meanwhile, Oscorp, the genetics laboratory where Peter was bitten, has developed a special suit for the U.S. Army. The suit was taken by Norman, the President of Oscorp, who has ingested a performance-enhancing chemical which has made him go mad. Norman know becomes the Green Goblin, a villain who Spiderman must battle. The Green Goblin and Spiderman have an epic battle on the top of Queensboro Bridge where Peter must save Mary-Jane as well as a tram car full of children. In the battle, Spiderman manages to impale the Green Goblin on the special flying suit and the Goblin is killed. It turns out that Norman, the Green Goblin, was a father of one of Peter's good friends and Peter decides he will keep the villain's identity a secret. Spiderman is an action-adventure film that is also a classic coming of age story. Peter Parker grows up and matures through slightly different circumstances than most people. The story is told with warmth and humor in addition to the action.
|
2002
|
2 hr 1 min
|

/

10
Cast

Studio

Director

Sam Raimi

Language

English
Spider-Man News
Marvel Officially Casts New Spider-Man Actor
June 23, 2015 @ 10:48 am PST
|
Read More

'The Amazing Spider-Man 2' Swings into Production
February 06, 2013 @ 12:38 pm PST
|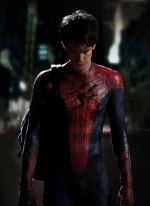 'The Amazing Spider-Man 2' swings into production. See what's in store for our hero this time around. Are you spider-senses tingling?
Read More

Chris Cooper Cast in 'The Amazing Spider-Man' Sequel!
February 28, 2013 @ 11:31 am PST
|
Oscar winner Chris Cooper joins the impressive all-star cast for the upcoming "The Amazing Spider-Man 2." Which key character will be be emulating?
Read More

Stephanie Meyer Discusses More 'Twilight'
November 11, 2012 @ 9:13 pm PST
|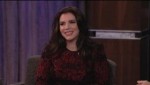 Stephanie Meyer, the mind behind the "Twilight" series, talks with Jimmy Kimmel about bad adaptations, a "Twilight" remake, and the problems of opening night.
Read More


Watch Spider-Man Trailer


Watch Spider-Man Online - Watch online anytime anywhere: Stream, Buy, Rent
Spider-Man is currently available to watch and stream, buy, rent on demand at Amazon, Vudu, Google Play, FandangoNow, iTunes, YouTube VOD online.