Watch Straight Outta Compton
---
"The Story of N.W.A."
This drama fictionalizes the rise of the rap super group NWA from its roots in the poverty-stricken LA neighborhood of Compton to the top of the recording industry. The film earned critical and popular acclaim, and it renewed interest in the work of the legendary group.
|
2015
|
2 hr 30 min
|

/

10
Cast

Studio

Director

F. Gary Gray

Language

English
More Like Straight Outta Compton
Straight Outta Compton News
What's New on Netflix in September?
August 30, 2017 @ 11:47 am PST
|
Read More

Box Office Preview: Keep an Eye on Redford
September 04, 2015 @ 11:36 am PST
|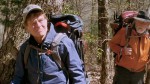 Robert Redford may not be a young man any more, but there are still a lot of people who like to watch his movies.
Read More

Weekend Box Office: War Room Wins the Battle
September 06, 2015 @ 10:37 am PST
|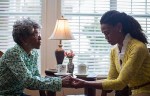 Over a very quiet Labor Day weekend, moviegoers opted for faith-based drama and a quiet hike through the woods instead of fast-paced action.
Read More

New Movies September 4: Redford Walks and 'The Transporter' is Refueled
September 02, 2015 @ 5:22 am PST
|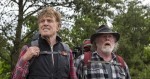 After this weekend, summer is officially over, and this last movie weekend of the season is going to be a quiet one.
Read More


Watch Straight Outta Compton Trailer

Straight Outta Compton|2:29
Official Global Trailer (Universal Pictures) HD|2:27

Watch Straight Outta Compton Online - Watch online anytime anywhere: Stream, Buy, Rent
Straight Outta Compton is currently available to watch and stream, buy, rent on demand at Google Play, iTunes online.