Watch Terminator 2: Judgment Day
---
"It's nothing personal."
In this sci-fi action movie, killer robots from the future are still trying to assassinate young John Connor, the boy who will one day grow up to lead a rebellion against them. This time, a shape-shifting top-of-the-line Terminator has to fight an older model (Arnold Schwarzenegger) who has been sent back to serve as Connor's bodyguard.
|
1991
|
2 hr 19 min
|

/

10
Cast

Studio

Director

James Cameron

Language

English
More Like Terminator 2: Judgment Day
Terminator 2: Judgment Day News
Linda Hamilton Returns to 'Terminator' Franchise
September 20, 2017 @ 7:23 am PST
|
Read More

'Terminator: Genisys' Trailer Features Old Arnold and Khaleesi as Sarah Connor
December 04, 2014 @ 3:58 pm PST
|
Read More

What a Horrible Weekend for Hollywood!
August 28, 2017 @ 5:11 am PST
|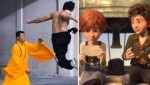 A hurricane, a big fight, and lack of good movies resulted in the worst box-office weekend in nearly 20 years.
Read More

Where Have All the Leading Men Gone?
April 20, 2014 @ 1:41 pm PST
|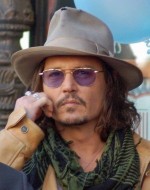 Two years ago, if you put Johnny Depp in a movie, you'd likely have a hit on your hands. These days, it's starting to look like Depp is incapable of luring ticket buyers on the strength of his name alone. But is it Depp's problem, or are we just past the days when a hot leading man could sell a movie all by himself?
Read More


Watch Terminator 2: Judgment Day Trailer

TERMINATOR 2 - New Trailer - Official (2015)|2:05

Watch Terminator 2: Judgment Day Online - Watch online anytime anywhere: Stream, Buy, Rent
Terminator 2: Judgment Day is currently available to watch and stream, buy, rent on demand at Google Play, iTunes online.