Watch The Blind Side
---
"Based on the extraordinary true story"
The child of a drug-addicted mother and a criminal father finds himself on the perfectly manicured lawns of a private Christian high school to play football in "The Blind Side". While the young star's ability to learn in an elite environment is suddenly a reality, the teen is faced with a long commute, periods of homelessness and an educational gap that sets him leaps and bounds behind his peers. The movie focuses on the semiautobiographical life of Michael Oher.
Michael's harsh upbringing leads him to foster home after foster home. He eventually ends up gaining access to a private, Christian school after his size and potential "athleticism" are appraised by coaches. Oher ends up at the school, but has nowhere to live, and no real ability to compete on the schools academic level. Leigh Ann, an interior designer and the mother of two children at the school, sees Michael walking in the rain and stops him. She takes the boy in after learning he does not have anywhere to live.
He spends more and more time with the family, befriending SJ and Collins; the Son and Daughter of Leigh Ann and her husband, Sean. Eventually, Leigh Ann attempts to adopt Michael, only to find that his mother's whereabouts are unknown and that his father is no longer alive. In fact, it is revealed that the true last name of Michael remains unknown.
The family works together to keep Michael safe and help him succeed. Eventually, Michael's grades are high enough for him to participate in activities. He joins the football team, but lacks the aggression needed to make him a true star. Leigh Ann, however, finds that Michael is highly protective and approaches him with a way to improve his football game.
SJ, a young, aspiring film maker, begins taking videos of Michael's games and sends them out to local colleges. A flurry of interest in Michael begins to mount and the family eventually finds themselves embroiled in an NCAA investigation. Michael goes on to play college football and succeed wildly. The film closes with the real Michael Oher being drafted in 2009 after a successful college football career.
"The Blind Side", staring Sandra Bullock, is semi-accurate and touches on the story of Michael Oher and his rough upbringing and rise to college football stardom. The screenplay is adapted from "The Blind Side: Evolution of a Game", a book that was released in 2006 and written by Michael Lewis.
|
2009
|
2 hr 9 min
|

/

10
Cast

Studio

Director

John Lee Hancock

Language

English
SUBSCRIPTION
RENT / BUY
CABLE
The Blind Side News
Sandra Bullock's Stalker Meets a Violent End
May 03, 2018 @ 6:45 am PST
|
Read More

The Top-Earning Actresses In Hollywood Are . . . . Wait, This Can't Be Right . . . .
July 06, 2011 @ 2:25 pm PST
|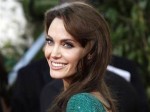 I'm not exactly sure how this happens. How the business works, that part's obvious. Men and women and children get paid to stand in front of cameras and say things and make faces and do things that are supposedly entertaining. I'm just trying to figure out what Angelina Jolie and Sarah Jessica Parker have done between May 2010 and May 2011 that was worth $30 million for each actress.
Read More

'The Hunger Games: Catching Fire' Casting: Maria Howell As Seeder
August 13, 2012 @ 11:43 am PST
|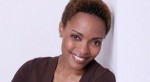 Another day, another "Catching Fire" role is off the board. This time, it's veteran actress Maria Howell takes up the role of former District 11 tribute Seeder in 2013's "The Hunger Games" sequel. Howell has shone previously in roles from 1985's "The Color Purple" to "Meet The Browns" and "House of Payne."
Read More

Casting Call! 'The Mortal Instruments,' Eisenberg Back with Baumbach, Vivaldi Biopic, and PT Anderson Religion Movie Finds Followers
June 01, 2011 @ 4:48 am PST
|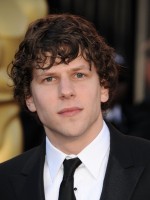 A massive amount of casting news came flooding in today, so get the scoop on new projects for Jesse Eisenberg, Naomi Watts, and Jamie Campbell Bower. First up, the Los Angeles Times blog 24 Frames is reporting that recent Academy Award nominee Jesse Eisenberg and Naomi Watts are in talks for writer/director Noah Baumbach's next film, "While We're Young."
Read More


Watch The Blind Side Trailer

The Blind Side Trailer (HD)|2:31

Watch The Blind Side Online - Watch online anytime anywhere: Stream, Download, Buy, Rent
The Blind Side is currently available to watch and stream, download, buy, rent on demand at Amazon Prime, HBO NOW, DIRECTV NOW, Amazon, Vudu, Google Play, FandangoNow, YouTube VOD, iTunes online.