Watch The Founder
---
"Risk taker. Rule breaker. Game changer."
This biopic tells the story of Ray Kroc, the businessman who took over a small restaurant business from the McDonald brothers and turned into a multi-billion-dollar fast-food empire. Michael Keaton stars as Kroc, and Nick Offerman, Patrick Wilson and Laura Dern also star. The movie was released in January 2017.
|
2017
|
1 hr 55 min
|

/

10
Cast

Studio

Director

John Lee Hancock

Language

English
The Founder News
Weekend Box Office: 'Split' Takes the Weekend
January 22, 2017 @ 9:26 am PST
|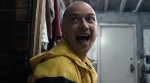 James McAvoy's scary performance pulled the horror flick to the top of the box office this week. Vin Diesel couldn't keep up but comfortably secured second place.
Read More

New Movies January 20: Xander Cage, Multiple Personalities and McDonald's
January 18, 2017 @ 8:26 am PST
|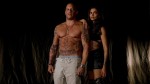 Need something to do during the nation's peaceful transfer of power? Four new wide releases give you plenty of movie-going options this weekend.
Read More

Watch The Founder Trailer

The Weinstein Company
|
1:08

Watch The Founder Online - Watch online anytime anywhere: Stream, Download, Buy, Rent
The Founder is currently available to watch and stream, download, buy, rent on demand at Netflix, Amazon, Vudu, Google Play, FandangoNow, YouTube VOD, iTunes online.