Watch The Godfather
---
"An offer you can't refuse."
This movie is regarded as one of the greatest films of all time and won the Academy Award for Best Picture. In this movie viewers will get an inside look on how the mob operates and also the issues that come up within the personal lives of these people. Due to its high quality content it is among the most popular films and is among the top movies about the mob. The Godfather has numerous well known film stars such as Marlon Brando and Al Pacino. Anyone who enjoys mob movies and crime dramas will find this film to be a very good one to watch.
During the 1940's a mob family known as the Corleone's live their live a privileged lifestyle. The family is led by Vito Corleone who is in charge of the most powerful mob family in New York City. He looks to help those he knows including a man who's daughter was brutally assaulted, a movie star who is looking to get into an upcoming blockbuster movie while looking to expand his organization. Over time he deals with his rivals who are looking to make him less powerful.
In one situation a drug dealer offers him to sell drugs as another operation. However he declines and is nearly killed in retaliation. During this time the youngest son Michael volunteers to assassinate the drug dealer and a corrupt police captain. After this Michael becomes the head of the family and takes over the operations as his father's health is declining and is looking to retire. The eldest son of Vito is killed by rival mobsters after a setup by his brother in law.
In the end Michael marries, has a family and orders the murder of his brother in law, a Las Vegas casino owner and also the heads of the other mob families in the city. He is now the top mobster and has virtually no more rivals.
|
1972
|
2 hr 55 min
|

/

10
Cast

Studio

Director

Francis Ford Coppola

Language

English
The Godfather News
Al Pacino to Play Joe Paterno in TV Movie
June 05, 2017 @ 12:36 pm PST
|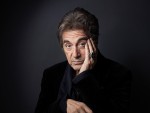 The actor will portray the disgraced football coach in an HBO film about the Penn State sex-abuse scandal.
Read More

'The Dark Knight Rises' Cracks IMDb's All-Time Top 10 Movies
August 14, 2012 @ 9:03 am PST
|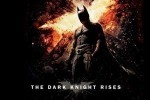 Roughly 99 instances in 100, IMDb.com is deservedly the Internet's authoritative cinematic hub. That concession made, that remainder is a caution to take the site's fan-ranking of films with enough salt to choke a horse. Less than two weeks following its July 20 debut, IMDb users have already slotted Christopher Nolan's climactic Batman chapter "The Dark Knight Rises" tenth on the site's Top 250 Movies chart, NME reported Monday.
Read More

5 Fantastic Father-Son Movies to Watch This Father's Day
June 13, 2014 @ 2:17 pm PST
|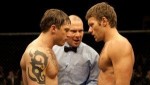 Whether you're looking for a movie to watch with dad or a movie about dads, there are plenty of options out there for you this Father's Day weekend. In particular, the father-son relationship is a staple of classic Hollywood films of all kinds, from small comedies to large-scale action flicks. So you don't have to search far and wide for a movie about a father and son, but which ones are the best ones to watch this weekend? Here's our list of Father's Day movies for all kinds of moods, whether you want to laugh or cry.
Read More

'Citizen Kane' Is No Longer the Greatest Film Ever Made
August 01, 2012 @ 12:11 pm PST
|
For decades, "Citizen Kane" has polled as the greatest film ever made in the "Sight & Sound" poll. But not anymore: "Kane" has been dethroned after the polling opened up to a bigger voting field. So, who's the best now?
Read More


Watch The Godfather Trailer

The Godfather (1972) | (2/3) | Offer He Can't Refuse|1:19

Watch The Godfather Online - Watch online anytime anywhere: Stream, Buy, Rent
The Godfather is currently available to watch and stream, buy, rent on demand at Google Play, iTunes online.