Watch The Last Airbender
---
"Four nations, one destiny"
The fate of the four nations Earth, Water, Air, and Fire rest on the shoulders of a young boy who happens to be the Avatar. Someone who can bend all the elements. Though reluctant to own up to his destiny he begins his journey with Katara and her brother Sokka to save the world from the wrath of the fire nation who have long since become hostile.
After putting aside his selfish wandering he goes on a new adventure with new friends to master the elements Earth, Water, and Fire so that he then can overpower the evil Fire Lord Sozin. Being the Avatar, 12 year old Aang is the human reincarnation of the World's spirt and is the only bender able to control all of the elements. Katara and Sokka stumble across Aang by accident who was frozen in ice when he ran away after being told he could not have a family because of his being an Avatar. When he is awaken he finds the world in disarray.
Aang, Sokka, and kattara travel to the water nation to master the water element after finding that his old home and everyone he had once known had been destroyed by the fire nation. After coming down from the hurtful news he explores what was left of the home he once new only to be turned into the fire nation army by a nomad for money. Along the way they run into the Fire lords son Prince Zuko who had been banished. Zuko thrives on the fact that his father told him that he would be allowed back into the kingdom should he bring the Avatar to his father. Aang eventually masters water and shows the Fire nation who try to destroy the Moon spirits that he is not to be trifled with and begins a revolution.
Word spreads fast that the Avatar is indeed back and this gives hope to other benders such as the Earth Benders who had been imprisoned. After being saved by Zuko who dresses up to hide his identity Aang expresses that he wish they could be friends and asks Zuko before he leaves if things were different and they had met on different circumstances if he believed they would have been friends.
This is truly and enticing story and one that surely the whole family will love to follow to see if the Avatar can learn the elements in time to save the world.
|
2010
|
1 hr 43 min
|

/

10
Cast

Studio

Director

M. Night Shyamalan

Language

English
The Last Airbender News
Will 'Split' Finally Silence M. Night Shyamalan's Critics?
January 17, 2017 @ 8:39 am PST
|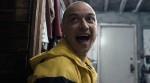 It's been a very long time since the filmmaker has made a film that's pleased critics. Now he's made one. Will it be a commercial success, too?
Read More

What a Twist! M. Night Shyamalan Developing TV Show for SyFy
August 03, 2012 @ 1:13 am PST
|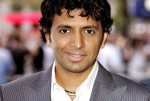 Get ready for twists on a weekly basis: M. Night Shyamalan is getting into television with a scripted drama titled "Proof," to air on SyFy. Get the details about the show's plot here.
Read More

'Bates Motel' Gets A Second Season Order
April 08, 2013 @ 6:18 pm PST
|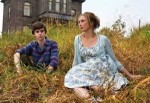 Only three episodes have aired, but A&E has had enough success with the series to order 10 more episodes!
Read More

Like Father, Like Son: Will and Jaden Smith to Star in M. Night Shyamalan Movie
April 04, 2011 @ 3:07 pm PST
|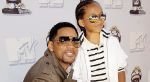 M. Night Shyamalan hasn't had the best of luck with his feature films lately. The success and critical acclaim of "The Sixth Sense" has not since been matched, and Shyamalan's most recent original projects, "The Happening" and "The Last Airbender," were absolutely demolished by critics.
In fact, "The Last Airbender" won a slew of Razzie awards.
Read More


Watch The Last Airbender Trailer

The Last Airbender [Trailer 2] [HD] 2010|1:54

Watch The Last Airbender Online - Watch online anytime anywhere: Stream, Buy, Rent
The Last Airbender is currently available to watch and stream, buy, rent on demand at iTunes online.