Watch The Mummy
---
"The legend you know. The adventure you have yet to imagine."
When an American serving in the French Foreign Legion stumbles upon an enchanted tomb at the dig site of the city of Hamunaptra, a mummy is stirred, rising from the dead and awakening a plague of evil that threatens to cast the entire world into eternal darkness. Librarian Evelyn Carnahan must seek out the help of Rick O'Connell, only after saving him from his death, in order to solve the mystery of the mummy's tomb before it's too late. Unbeknownst to them, another team of experts is also interested in excavating and exploiting the tomb- and their intentions are much more sinister: unleashing the curse of the mummy and resurrecting the ancient priest, Imhotep.
|
1999
|
2 hr 4 min
|

/

10
Cast

Studio

Director

Adrian Biddle, Arnold Vosloo

Language

English
SUBSCRIPTION
RENT / BUY
CABLE
The Mummy News
Universal Announces Release Dates for New Monster Movies
May 04, 2016 @ 3:33 pm PST
|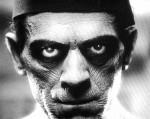 Long before Disney and Warner had their superheroes, Universal had its monsters. Now the studio is going to use those monsters to create a 21st-century cinematic universe.
Read More

Frightful Flix: 12 Great Horror Movies on Netflix
October 15, 2013 @ 9:07 am PST
|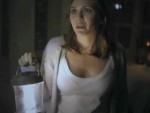 Netflix's horror category is filled with dozens upon dozens of movies, but the majority of them are low-budget exploitation flicks, sub-par sequels to popular films and clumsy copycats trying to capitalize on familiar formulas. If you know where to look, though, you can find true fright on Netflix, and these 12 films will give you a place to start, no matter what your horror preferences are.
Read More


Watch The Mummy Trailer


Watch The Mummy Online - Watch online anytime anywhere: Stream, Download, Buy, Rent
The Mummy is currently available to watch and stream, download, buy, rent on demand at Amazon Prime, Amazon, Vudu, Google Play, FandangoNow, YouTube VOD, iTunes online.