Watch The Proposal
---
"Here comes the bribe..."
In this comedy, a powerful book editor faces deportation from the United States to her native Canada unless she marries an American. That's why she hatches a plan to marry her assistant, a beleaguered guy who doesn't like her very much. The film stars Sandra Bullock and Ryan Reynolds.
|
2009
|
1 hr 48 min
|

/

10
Cast

Studio

Director

Anne Fletcher

Language

English
SUBSCRIPTION
RENT / BUY
CABLE
The Proposal News
Have Ryan Reynolds, Blake Lively Secretly Married?
July 14, 2012 @ 5:47 pm PST
|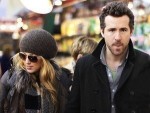 Sure, it could all be one big, wacky misunderstanding. Or it could be that Ryan Reynolds and Blake Lively didn't want to deal with a photographer-hounded wedding. Either way, a New York police report may have outed that the "Green Lantern" co-stars are now Man and Wife.
Read More

Are Scarlett Johansson and Justin Timberlake Dating?
January 13, 2011 @ 9:00 pm PST
|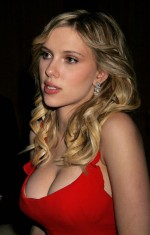 Scarlett Johansson is pretty ticked that Ryan Reynolds seems to have moved on so quickly.
So what has she done in retaliation? It seems the Scarlett has turned to find comfort in the arms of Justin Timberlake! I thought Justin was still dating Jessica Biel??
The young up and comers are quick movers I guess. Divorce one week, new boyfriend the next!
But then it seems that Ryan and Sandra Bullock might have had something cooking pretty quickly too, so maybe he and Scarlett both had one foot already out the door to begin with.
Read More

Ryan Reynolds and Sandra Bullock's Trips to Wyoming
January 13, 2011 @ 9:11 pm PST
|
Apparently, the Ryan Reynolds and Sandra Bullock dating rumor has a little more meat to it than what we were first led to believe.
Sure, they rang in the New Year together, but sources were quick to point out it was a restaurant and that Scarlett was present too.
However, there were lots of details left out.
The first, is that prior to this holiday, Ryan and Sandra jetted off to her Jackson Hole home and had a little ski vacation.
Read More


Watch The Proposal Trailer


Watch The Proposal Online - Watch online anytime anywhere: Stream, Download, Buy, Rent
The Proposal is currently available to watch and stream, download, buy, rent on demand at Amazon Prime, Sling, Amazon, Vudu, Google Play, FandangoNow, YouTube VOD, iTunes online.