Watch The Purge
---
"One night a year, all crime is legal."
This movie is a thriller that follows an American society that has a hypothetical law. For one night a year, every crime, including murder, is legal. In other words, any criminal infraction that one can think of, including violent situations of all kinds, are legal for one evening a year. That means that people can riot, they can loot stores, they can even kill people. The premise behind allowing this "purge" is that by allowing people a "release" from all of their pent-up frustration that society at large will be crime free for the rest of the year. Usually this works very well, but for one particular night on one certain year the idea of a "purge" backfires miserably.
The story begins with the Sandin family, who are an upper middle class family from a very well-off, gated community. They have a beautiful and large home with the cutting-edge security features, and as they prepare for another year's purge they think they will be safe because of their home's state of the art security system. Unfortunately, they are wrong. When a man who was caught outside on the purge intrudes into their house, the Sandin family becomes very frightened because they do not know who he is running from. It does not take them long to figure out though. Not too long after the daughter has a pang of guilt and lets the crime victim in the house the doorbell rings, and it is the individuals who are preying on this man. They proceed to inform the family that this man is their victim, and if the Sandin family does not release this man to them they will kill them all.
What ensues then for the rather well-off Sandin family is a very long, violent, and brutal night where they struggle to protect the intended victim and defend their home at the same time. Ethan Hawke stars in the lead role of James Sandin and Tony Oller plays the villain in this film.
|
2013
|
1 hr 25 min
|

/

10
Cast

Studio

Director

James DeMonaco

Language

English
The Purge News
Top Movies of 2013: Surprises at the Top
January 02, 2014 @ 1:33 pm PST
|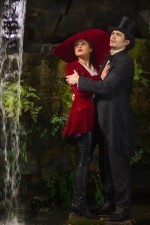 Everyone knows that "The Lone Ranger" was a box-office flop and that "The Hunger Games: Catching Fire" was one of the most popular movies of 2013. But if you were asked where "The Conjuring" or "Oz the Great and Powerful" finished in the year's box-office rankings, what would you guess?
Read More

Natalie Martinez: From 'Under the Dome' to 'Home Invasion'
September 26, 2013 @ 8:22 pm PST
|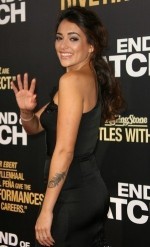 Joel Silver's attempt to replicate the low-budget hit "The Purge" gets a boost from a hot new star fresh from her break-out season on the hit CBS series "Under the Dome." Natalie Martinez will play a resourceful stepmom in next year's "Home Invasion."
Read More

'Purge' Sequel to Invade Theaters in June 2014
December 18, 2013 @ 10:18 am PST
|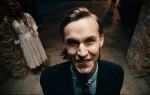 The summer of the horror movie kicked off in June of 2013 when "The Purge," a thriller made with a tiny budget, turned into a surprise box-office smash. Success like that can't be ignored, and a sequel to "The Purge" is one of at least two violent home-invasion movies due to debut next summer.
Read More

Weekend Box Office Aug. 23-25: 'Mortal Instruments' and 'You're Next' Fail to Find Audiences
August 26, 2013 @ 8:59 am PST
|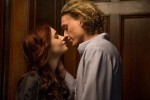 Movie audiences this week were given the choice between a new teen-oriented fantasy romance, a violent horror film, and an irreverent sci-fi comedy. They chose to go see "The Butler" instead.
Read More


Watch The Purge Trailer

Official Trailer (HD) Ethan Hawke|2:29

Watch The Purge Online - Watch online anytime anywhere: Stream, Buy, Rent
The Purge is currently available to watch and stream, buy, rent on demand at Amazon, Vudu, FandangoNow, iTunes, YouTube VOD online.