Watch The Terminator
---
The Terminator is a sci-fi movie that shows the struggle of a human battling against a machine from the future. In this movie, The Terminator is sent back in time to kill Sarah Connor, the mother of the resistance leader in the future. Her protector, Kyle Reese is a human and he struggles to convince Sarah that he really is from the future and that she is in danger.
As events unfold throughout the story and The Terminator gets closer to completing his mission, Sarah begins to believe Kyle's story and fights along side him to help stop the machine bent on killing her. However, The Terminator is resilient and not easy to kill. Together, Kyle and Sarah must run for their lives and think of a plan to kill the machine once and for all.
|
1984
|
1 hr 48 min
|

/

10
Cast

Studio

Director

James Cameron

Language

English
The Terminator News
Lynda Carter Slams James Cameron Over 'Wonder Woman' Comments
September 29, 2017 @ 7:19 am PST
|
Read More

'Wonder Woman' Director Slams James Cameron
August 25, 2017 @ 4:21 am PST
|
Read More

Linda Hamilton Returns to 'Terminator' Franchise
September 20, 2017 @ 7:23 am PST
|
Read More

'Avatar' Sequels Are Delayed Again
April 24, 2017 @ 4:38 am PST
|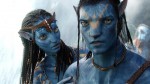 James Cameron continues to push back the date by which he'll finally start delivering sequels to the 2009 hit.
Read More


Watch The Terminator Trailer

The Terminator (1984) Official Trailer - Arnold Schwarzenegge Movie|1:59

Watch The Terminator Online - Watch online anytime anywhere: Stream, Buy, Rent
The Terminator is currently available to watch and stream, buy, rent on demand at Amazon, Vudu, Google Play, FandangoNow, YouTube VOD, iTunes online.