Watch The Tourist
---
"It all started when he met a woman"
The Tourist is an action adventure spy movie starring Angelina Jolie and Johnny Depp. Angelina Jolie plays an international socialite who also happens to be part of Scotland Yard. The story starts out in France where Elise, played by Angelina, is being watched by policemen. While sitting at an outdoor cafe, she receives a note from a messenger, which she burns before leaving the table. The note is from her former lover who is wanted by a number of government authorities. The note instructs her to board a specific train and look for a person with roughly the same build and height as her ex.
On the train she chooses to sit with a man claiming to be an American math teacher named Frank. Frank is played by Johnny Depp and seems to appear and disappear at the strangest times. He ends up spending the night in Elise's hotel suite, where she receives a bouquet of flowers from her former lover with new instructions on where to meet him. Her former lover is Alexander Pierce, a man who took a large sum of money from his ex-partner. His partner wants the money back so he also has Elise watched by his own thugs.
The story moves from France to Italy, where Elise ends up rescuing Frank from the thugs who believe he is the man they are looking for. The story has plenty of action, with car and boat chases along with some mystery. The elusive Alexander Pierce never seems to show up at the appointed meeting places he sends Elise to. Instead, Frank shows up as an unsuspecting character who seems to be quite adept at getting out of trouble. In the end, Alexander's old partner has captured Elise in the hopes of flushing Alexander out of hiding. He threatens to kill her if she cannot open the safe where he believes the money is stored.
|
2010
|
1 hr 43 min
|

/

10
Cast

Studio

Director

Florian Henckel von Donnersmarck

Language

Russian
The Tourist News
The 2012 Golden Globes: Watch Ricky Gervais' Insult-Laden Opening Monologue (VIDEO)
January 15, 2012 @ 10:51 pm PST
|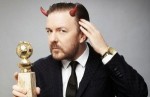 If you missed the Golden Globes, you missed yet another performance from a sharp-tongued (and presumably increasingly drunk) Ricky Gervais. Lucky for you, you can see his opening monologue here, complete with insulting jokes. Click through to watch!
Read More

Angelina Jolie's New Tattoo: Does It Mean A New Baby For Brangelina?
April 05, 2011 @ 4:07 pm PST
|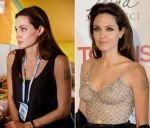 It's been so long since we've discussed Brad Pit and Angelina Jolie and their brood of children. Is it passé? Does anyone care anymore?
Who am I kidding? Of course we care.
Angelina Jolie and Brad Pitt have been doing their "help the world" thing out by the Libya-Tunisia border in wake of the conflict there. But never mind their humanitarian efforts.
Read More

The Top-Earning Actresses In Hollywood Are . . . . Wait, This Can't Be Right . . . .
July 06, 2011 @ 2:25 pm PST
|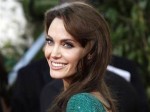 I'm not exactly sure how this happens. How the business works, that part's obvious. Men and women and children get paid to stand in front of cameras and say things and make faces and do things that are supposedly entertaining. I'm just trying to figure out what Angelina Jolie and Sarah Jessica Parker have done between May 2010 and May 2011 that was worth $30 million for each actress.
Read More

Were Brad and Angelina in NOLA for Mardi Gras?
March 11, 2011 @ 10:00 am PST
|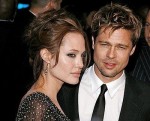 The wild and crazy took to the streets of New Orleans to celebrate Fat Tuesday this week.
Were Brad Pitt and Angelina Jolie, Big Easy residents, there to rock the party?
While Brad was spotted in town, having spent the night in his family's French Quarter home on Monday, Pitt was up bright and early Tuesday to be on set for the filming of his new movie, "Cogan's Trade.
Read More


Watch The Tourist Trailer

The Tourist Movie Trailer Official (HD)|2:22

Watch The Tourist Online - Watch online anytime anywhere: Stream, Buy, Rent
The Tourist is currently available to watch and stream, buy, rent on demand at FlixFling VOD, Amazon, Vudu, Google Play, FandangoNow, iTunes, YouTube VOD online.