Watch Thor
---
"Two worlds. One hero."
In the film Thor, the title character is set to ascend the throne in his home realm of Asgard, an alternate dimension full of super powered gods, until Asgard is attacked by Jotunheim Frost Giants. The Jotuns have come for the Casket of Ancient Winters, the source of their power, which Thor's father Odin stole after he defeated them in war years before. In retaliation for their attack on Asgard Thor, along with his friends and his brother Loki, launch their own attack on Jotunheim. The heroes are outnumbered and near defeat when Odin arrives to save them.
Thor refuses to accept that his careless decision was wrong and, because of his arrogance, is banished by Odin to live on Earth as a powerless mortal. His war hammer Mjolnir falls to earth, enchanted so that it can only be wielded by the most worthy, the test by which Thor will know he is ready in Odin's eyes to return home. On Earth, the government organization S.H.I.E.L.D. takes control of the site where Mjolnir landed and Thor resolves to get his hammer back. He sneaks into S.H.I.E.L.D.'s base but finds that he is unable to lift Mjolnir and is captured. After Thor is freed he comes to terms with his exile and decides to try living as a mortal.
Loki has learned that he is actually the son of the Jotun ruler. Once Odin falls into the deep sleep meant to renew his powers, Loki takes the throne and gives his true father an opportunity to retrieve the Casket. Thor's friends go to Earth to find him and return him from exile, but Loki sends an automated Destroyer after them to kill Thor. When the Destroyer attacks it defeats Thor's friends and he offers himself as a sacrifice, which makes him worthy of wielding Mjolnir again. After defeating the Destroyer with his restored powers, Thor returns home to stop Loki.
Meanwhile, Loki has murdered his true father in a ploy to use the mystical road between Asgard and other realms to completely decimate Jotunheim in a bid to earn his adoptive father Odin's esteem. Loki and Thor battle until they're both nearly plunged into an abyss before Odin appears to rescue them. When Odin rejects Loki's appeals for his love, Loki allows himself to fall. Thor admits that he is not ready to rule Asgard and makes amends with his father.
|
2011
|
1 hr 54 min
|

/

10
Cast

Studio

Director

Kenneth Branagh

Language

English
Thor News
Natalie Portman's Speech to Harvard Students: 'I Got in Only Because I was Famous'
May 29, 2015 @ 3:03 pm PST
|
Portman admits in a speech to graduating students that she was concerned she was a "dumb actress" and only got into Harvard because of her clout in Hollywood.
Read More

There Will be a 'Snow White and the Huntsman' Sequel ... Minus Snow White.
June 27, 2014 @ 10:44 am PST
|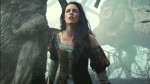 While a follow-up is in the works for "Snow White and the Huntsman," Kristen Stewart, who played Snow White, will be notably absent in "The Huntsman."
Read More

'Thor' Undergoes Some Changes... is Now a Woman, Says Marvel
July 15, 2014 @ 3:24 pm PST
|
Read More

Whedon's 'Agents of SHIELD' Won't Be 'The Avengers 1.5'
August 05, 2013 @ 9:35 am PST
|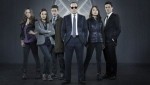 It features a character you'll remember from "The Avengers," but the creators of the upcoming ABC series "Marvel's The Agents of SHIELD" caution fans not to expect a sequel to the megahit superhero movie.
Read More


Watch Thor Trailer


Watch Thor Online - Watch online anytime anywhere: Stream, Buy, Rent
Thor is currently available to watch and stream, buy, rent on demand at Amazon, Vudu, Google Play, FandangoNow, iTunes, YouTube VOD online.