Watch Trolls
---
In this animated comedy Princess Poppy throws a party to celebrate the Trolls 20 years of freedom from the Bergens, who like to eat them. Her party attracts the attention of a banished Bergen chef who then captures some of the Trolls. Feeling responsible for her friend's endangerment Poppy enlists the help of Branch, who is a survivalist, to go on a quest to save their population from becoming extinct by being the Bergen's next meal.
|
2016
|
1 hr 40 min
|

/

10
Cast

Studio

Director

Mike Mitchell, Walt Dohrn

Language

English
Trolls News
New on Netflix in June: 'OITNB' and 'Moana'
May 30, 2017 @ 6:27 am PST
|
Read More

Weekend Box Office: 'Moana' Wins, 'Incarnate' Goes Unnoticed
December 05, 2016 @ 11:35 am PST
|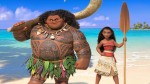 There was one new movie in theaters this weekend, but most moviegoers decided to buy tickets for something else instead.
Read More

'King Kong Skull Island' Coming to TV
April 18, 2017 @ 1:36 pm PST
|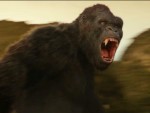 After a moderately successful run at the box office earlier this year, King Kong will get a TV series of his own.
Read More

New Movies December 2: 'Incarnate' Takes on the Blockbusters
November 29, 2016 @ 2:38 pm PST
|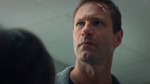 Hollywood thinks you've got plenty of movies to choose from already, so you're only going to get one new release this week.
Read More


Watch Trolls Trailer

TROLLS | Official Trailer #1|2:19

Watch Trolls Online - Watch online anytime anywhere: Stream, Buy, Rent
Trolls is currently available to watch and stream, buy, rent on demand at Google Play, iTunes online.