Watch X-Men
---
"Evolution Begins"
Terrified by powers that prevent her from touching anyone, teenager Marie runs away from home and is reluctantly picked up by drifter Logan, who she meets in a bar. The pair are attacked by another mutant and during the fight Logan reveals his own mutation, sharp retractable claws and a healing ability. The X-Men arrive just in time to save the pair and take them with them to Xavier's School in Westchester New York. The school is a front for Xavier's team of super powered mutants, the X-Men, who train young mutants to use their powers and combat threats super-villain Magneto. Xavier believes in harmony between humans and mutants while his old friend and nemesis Magneto believes in mutant supremacy.
Magneto's latest plot involves the kidnapping of Senator Kelly, an outspoken opponent of mutants who supports a Mutant Registration Act. They test out a machine developed by Magneto on the senator, giving him a mutation. Kelly escapes but can't control his mutation and transforms into water just as he reaches the X-Mansion in search of help. At Xavier's school, Rogue accidentally uses her powers to absorb Logan's. Magneto's shape-shifting cohort turns into a friend of Rogue's and convinces her that everyone at the school hates is mad about mistake. Rogue runs away from the school.
Logan finds Rogue but Magneto's henchman arrive and she's kidnapped during the ensuing battle. Magneto needs her to absorb his abilities to power his mutant power granting machine. The X-Men confront him on Liberty Island where plans to use his machine to change a meeting of world leaders into mutants. Magneto overpowers the X-Men and starts his machine. The X-Men regroup and attack, this time stopping Magneto and his machine. Logan saves Rogue's life by giving her his healing power. Xavier meets up with Magneto later and they make it clear to one another that their fight is not over.
|
2000
|
1 hr 44 min
|

/

10
Cast

Studio

Director

Bryan Singer

Language

English
X-Men News
First Photo of Ryan Reynolds in Deadpool Costume Is Dead Sexy
March 27, 2015 @ 11:16 am PST
|
Read More

Robert Downey Jr. is Hollywood's Top Earner
July 17, 2013 @ 4:51 pm PST
|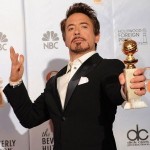 Forbes has released their annual list of highest-paid actors in Hollywood, and to no one's great surprise, Robert Downey Jr. has topped the list. See who else has made the list.
Read More

New Movies July 26: Can 'The Wolverine' Break the Big-Budget Curse?
July 22, 2013 @ 1:09 pm PST
|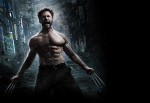 It hasn't been a good summer for big-budget action movies, and "The Wolverine," this week's only new high-priced thrill ride, hopes to break the trend of expensive box-office failures. It will benefit from a lack of fresh competition, but it could encounter challenges from some of last week's left-over successes.
Read More

James Mardsen Joins The 'Anchorman' Sequel!
February 22, 2013 @ 9:19 pm PST
|
James Marsden signs up alongside Kristen Wiig to join the "Anchorman" sequel... who will he be playing in the upcoming comedy?
Read More


Watch X-Men Trailer

X-Men: Trailer 1 (2000)|2:26

Watch X-Men Online - Watch online anytime anywhere: Stream, Buy, Rent
X-Men is currently available to watch and stream, buy, rent on demand at iTunes online.