'A Quiet Place' Beats Up The Rock and Amy Schumer
by EG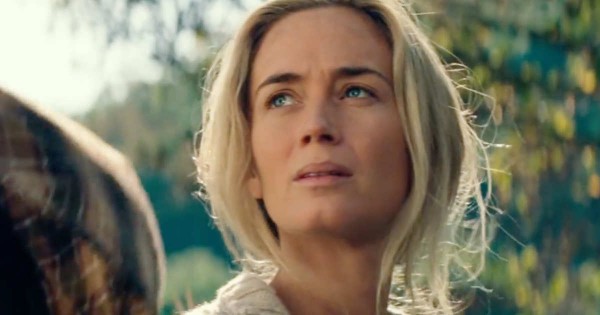 After a week at the top of the box office, Dwayne Johnson's Rampage slipped into second place this weekend, as horror hit A Quiet Place jumped back to the top in its third weekend of release. Meanwhile, Amy Schumer's comedy I Feel Pretty had a moderately successful debut for a third-place finish.
---
STX Entertainment's I Feel Pretty, Amy Schumer's latest comedic star turn, charmed enough moviegoers to collect an estimated $16.2 million from 3,440 locations at the North America box office over the weekend.
But that wasn't enough to knock John Krasinski's horror movie A Quiet Place out of the top spot, which the Paramount release reclaimed during its third weekend of release, taking in an additional $22 million to bring its domestic total to $132 million, or to bump Warner Bros.'  Dwayne Johnson starrer Rampage from the No. 2 slot as the sci-fi/monster pic took in $21 million in its second weekend of release, bringing its domestic tally to $66.6 million.
As for the other new releases, the Fox Searchlight comedy Super Troopers 2 debuted in fourth position with $14.7 million from 2.038 theaters, and the Lionsgate thriller Traffik opened in ninth place, claiming $3.9 million from 1,046 screens.
On the global scene, Rampage dominated. Domestically, the film, attracting a multicultural audience, especially in the West and South, dropped just 41 percent in its second weekend. Internationally, it took in another $57 million from 61 territories; its offshore take stands at $216.4 million and it has amassed $283.3 million worldwide. Rampage has performed like gangbusters in China, where it has collected $106.6 million.
Warner Bros.' Ready Player One, which ranked sixth for the weekend domestically as it pulled in $7.5 million to bring its domestic purse to $126.2 million, crossed the $500 million mark globally on Saturday, becoming only the second Hollywood film of the year to do so behind Black Panther. It is also the first film Steven Spielberg has directed to earn north of $500 million since Indiana Jones and the Kingdom of the Crystal Skull ($786.6 million) in 2008. For the full weekend, Ready Player One picked up $23 million from 68 territories, bringing its worldwide gross to $521.6 million.
Get the rest of the story at The Hollywood Reporter.
---
Did you see a new movie this weekend? Tell us which one in the comments below.